If you or your loved one is looking for an Intensive Outpatient Program, or IOP, you've come to the right place to get started! No matter where you are geographically located, it is very important you take time to thoroughly  research your options. Selecting an IOP that's right for you is critical for your recovery. It's also important to note that there are MANY types of IOPs out there. Which is why we've put together this guide for you! Here are the key elements to research and questions to ask before selecting your program.  
---
---
First Step. Speak With Your Doctor
First and foremost, it is important you speak with your doctor about your mental health options. 
For me, I felt most comfortable speaking with my Primary Care Physician. He was who I was seeing regularly about my anxiety and depression. 
For you, this may be your Primary Care Physician, Psychologist, Psychiatrist, or other provider. Whichever licensed professional you feel most comfortable speaking with about your options. 
This is a very important step, as they will be able to talk through your specific situation to make sure an Intensive Outpatient Program is the best way to proceed at this point in your life. Go into this conversation with an open mind – as they may recommend an alternate option such as an Inpatient therapy program or a rehabilitation center for substance abuse.
Once you and your provider have decided the type of mental health care to pursue, your provider may also be able to recommend a few different programs in the area for you to research. 
While this is a great starting point, feel free to research programs beyond what your provider recommends. As they may not be aware of all the options. For me, my physician suggested a couple of IOPs he was familiar with. But through my own research, I found a different program I liked better. My physician was supportive of my choice – he had never heard of the program before but agreed it seemed like a good fit for me!
Decide If You're Willing to Travel to an IOP Program
There are so many IOP options across the country, so the next step is to decide whether or not you're willing to travel out of town or out of state to receive care. This will help narrow and focus your search.
If your parents, close relative, or friend lives in a larger city – would you be willing to stay with them for several weeks as you complete an IOP program?
Or can you financially support yourself by renting an extended stay hotel or AirBnB while you're at an out of town or out of state program?
If you work and are unable to take time off, do you need to stay close to home so you can attend the program while continuing to work?
These are all key considerations when making your decision. Narrowing your search to a geographic area or two will allow you to really dive in to learn about the programs available in your defined area(s). 
Contact Your Health Insurance Carrier
In-Network IOP Program Options
The most cost-effective way to attend an Intensive Outpatient Program is by finding an in-network provider through your health insurance. So this is always a great place to start!
Many health insurance carriers have a directory of in-network mental health facilities listed on their website. Go through this list and start visiting the websites of the providers you find. See if their programs match your needs. 
If you're unable to find a list of mental health providers on your health insurance carrier's website, give them a call! They should be able to help guide you over the phone to give you some options. 
And remember, just because a provider is in-network, it doesn't mean it will be free. Once you've narrowed it down to your top couple of choices, make sure to ask about the estimated co-pays, co-insurance, or deductible payments. Once you get an estimated cost, you may want to ask about payment plans. 
Out-of-Network IOP Program Options
Depending on your individual situation, you may want to expand your search to out-of-network providers. Finding all of the out-of-network options will be a bit trickier because these programs will likely not be listed on your health insurance companies website. 
To get started, I recommend Googling. Here are some examples of how to structure your searches:
Intensive Outpatient Program for Depression in Texas
Outpatient Program for Bipolar Disorder in Chicago
Outpatient Mental Health Program in Colorado Springs for Anxiety 
Play around with the search terms to find IOP program options in your target geographic areas. 
Then, start going through each program's website. Read their "About" pages to learn more about their approach, their therapists, and what they specialize in. 
Research IOP Program Options In Your Area
Once you've found between four and ten Intensive Outpatient Program options that fit your geographic and insurance criteria, start researching each one to narrow your options. 
Visit Their Websites
First, I recommend going to the websites of each IOP program on your list. Start with the "Home" and "About" pages to learn about who they are, what they specialize in, and who their team consists of (therapists, psychiatrists, social workers, administrative staff, etc.) 
Then, see if they have program-specific information. For example, do they have a program that specializes in depression? Or maybe you're looking for a program specific to substance abuse or addiction. Do they have a program that matches your needs?
Make note of the therapies they use, or the approach they take. For me, I was looking for a program that taught me tools I could use for a lifetime. I was looking for a holistic approach that integrated mindfulness and meditation. For you, perhaps you're looking for a program that includes many group therapy sessions. Or one that is specifically designed for someone transitioning from an inpatient setting to an outpatient setting. 
Read Intensive Outpatient Program Reviews
If you like what you see on their website and it looks like they offer a IOP program that meets your needs, the next step is to read reviews. 
You can start with the program website to see if they have a "Testimonials" section. This is a page where they have stories or reviews from past clients. While this can give you helpful insight into the program, they are likely to only post positive reviews on their own website. So make sure you check other sources as well. 
Next, go back to Google and search the name of the program and then add the word "reviews" at the end of your search. For example, if the program name is Breaking Zen, search for "Breaking Zen Reviews." 
Two things to note when you're searching for reviews online. 
First, if the program you are searching for is new or a smaller program, they may not have many reviews out there. This can make it hard to make an informed decision. But just do the best you can to find reviews through Yelp, Google, Healthgrades, Facebook, or other review pages. 
The second thing to keep in the back of your mind when reading reviews is that people usually write reviews if they had an extremely positive experience or an extremely negative experience. So if you read one or two bad reviews on the program, don't necessarily eliminate the program from consideration. Remember that everyone is in a different place in their recovery, and perhaps the program wasn't the best fit for them at that time. 
Call Three to Four Intensive Outpatient Programs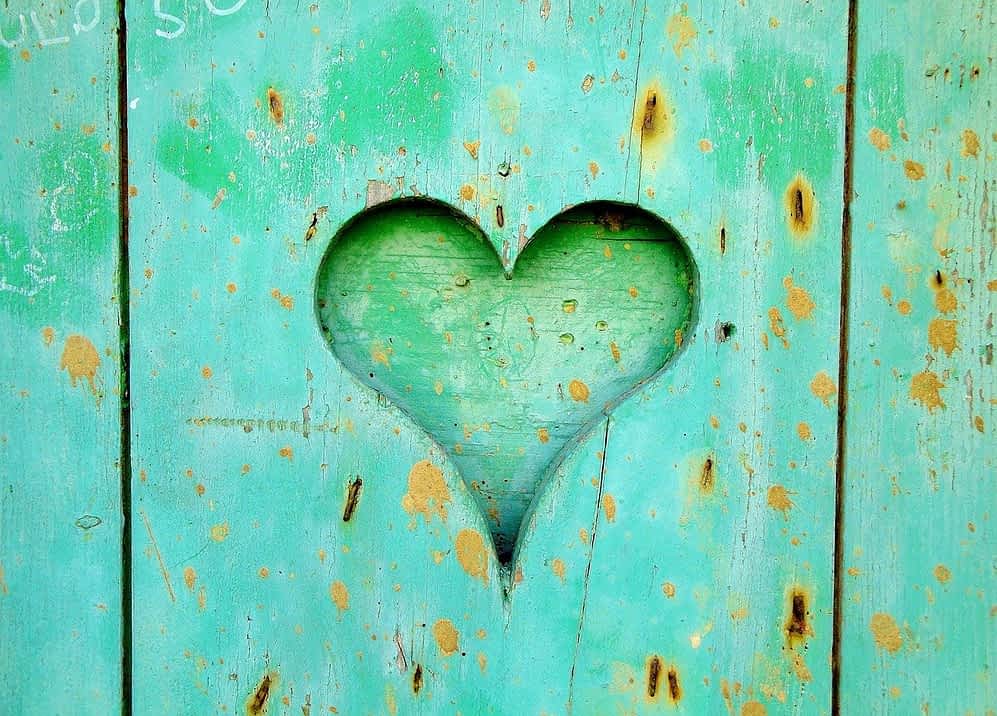 Once you've researched online, it's time to pick up the phone to learn a bit more about these programs! I will note that if you don't feel comfortable calling, you can always email questions too. Or, consider calling with your parents, spouse, or loved one if that makes you most comfortable. 
I recommend using phone calls (or emails) to ask questions about information you can't find on the website. Here are 13 questions my wife and I asked when I was choosing my Intensive Outpatient Program:
Do you offer a free in-person consultation to learn more about the program before signing up?
How many weeks is the program (program duration)?
How is the program structured? For example, how many hours of group therapy, classroom lessons, and individual sessions?
For individual sessions, do I see the same therapist each time?
How many people are in the group sessions?
Is there a program start date, or is there continuous enrollment? So, would I start and end my program with the same group, or are people coming and going throughout?
Once I finish the program, what after care options do you offer? Can I continue seeing my individual therapist as needed? Are there group sessions offered?
What are the hours/days of this program? Is it all day, nights only, etc.? 
When could I start? Do you have a waiting list? 
Do you accept my insurance?
What is the total cost of your program? Do you offer payment plans?
Do you offer any family sessions where my significant other, parents, or loved ones would attend? 
Do you provide any books or resources as part of the program?
Feel free to ask as many questions as you can think of! The more information you have, the better! 
Visit Your Top Intensive Outpatient Program Choices 
After learning more about the the different IOP program options in your area(s) through phone call or email conversations, make sure to visit the program before signing up. Ask if they offer a tour, free consultation, or if you can stop by in-person to ask additional questions. 
For me, this was the most important step in the process. Signing up for an IOP is a big time commitment and can have a hug positive impact on your life moving forward! So finding the right one is key. 
Every program should be open to you stopping by before signing up. And you can likely bring someone with you for the initial visit as well. For me, I brought my wife which helped ease my anxiety walking into a new place. 
When you visit, take note of the environment. Is it welcoming, and would you feel comfortable visiting daily or multiple times per week during your IOP? Are the staff friendly and inviting?
Also, use this time to ask more questions! 
Don't feel pressured to sign up on the spot. Feel free to take some time after your visit to consider your options or to visit another program to compare. 
Once you're ready to make a decision – contact your program to sign up! You may need to go in-person to fill out forms or pay a deposit. They may be able to take care of this electronically for you as well. 
Wrap up
Starting an Intensive Outpatient Program is not easy. Taking that step can be incredibly stressful and difficult… we know from experience! But trust us when we say, it can be totally worth it! Take these steps to do your research and find the right program for you! We hope this article helps you find a great fit!
---
---
Subscribe to our YouTube Channel HERE!
---