Yoga is a wonderful tool to help keep balance in our hectic lives. Focused on strength, mobility and breathing, yoga provides a variety of benefits! It can help combat stress, improve flexibility and help you sleep. So, it's easy to see why yoga has increased in popularity in recent years. And the best part? It's never been easier to try yoga right from your home! There are endless virtual yoga classes ranging from power yoga to restorative yoga. It can actually be overwhelming. In fact, that's why we put together this guide. This complete virtual yoga guide will cover everything you need to know for increased mind body wellness!

What Yoga Is All About. A Path To Mind Body Wellness
Did you know Yoga is an ancient practice with roots in Hindu and Buddhist traditions? And of course, a modern-day fitness boom! And for good reason! It's hard to imagine a better form of exercise in today's stress inducing environment. And if you've never tried it before, this complete guide is all the info you will need to get started!
This guide is broken into 5 parts. The first 3 sections will give you all the information you need to start practicing yoga from home today! And the last 2 sections will clear up and misconceptions or questions you may have about Yoga. Plus, if you need some extra motivation for why you should incorporate Yoga into your routine, check out part 5!

---
PART 1
4 Virtual Yoga Essentials – Everything You Need To Get Started
---
1. Start Your Journey with Acceptance: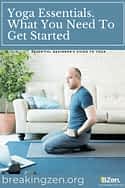 Yoga is about acceptance and celebration. Try to avoid being critical. Accept where you are now and start from there. This is about your own asanas, ability, and flexibility. The point of yoga is to get you to change, not to remain the same. If you're not happy with where you are, that's fine. Change it. Yoga is about taking control of your life and making it better.
2. Yoga Mat:
While it's possible to practice yoga without a mat, it's much easier with one. A good yoga mat prevents you from slipping during your poses. And provides a comfortable place to sit during your meditations. The market has a ton of yoga mats with varying qualities, textures, and levels of thickness. Keep reading for some of our favorite picks.
---
3. Virtual Yoga Class:
Yoga is a practice that helps you learn the art of living in sync with your body and the environment around you. Although, most don't have the means to attend a fancy studio. But that shouldn't stop you from improving yourself. Try a virtual yoga class! There are a ton of online yoga courses that you can sign up for that will teach you the fundamentals. And what's even better is many of these online resources offer month long free trials. So you can practice for an entire month before deciding on if you'd like to continue. Make yoga and increased mind body wellness a part of your daily routine. And it doesn't have to break the bank!
Get Unlimited Streaming of Bulldog Yoga!
---
4. Comfortable (Yoga) Clothing:
Not all yoga clothing is equal. That said, yoga specific clothing isn't needed. Any athletic clothing will work! But if you're looking for quality yoga gear, try Gaiam! It's our go to resource for all things yoga. They even have a beginner friendly bundle that takes the guesswork out of what you need! Keep reading for some of our favorite picks!
---
PART 2
Best Virtual Yoga Resources and Products
---
We wanted to end this guide with some of our favorite resources and products for you to continue exploring yoga! We anticipate this list to grow as we come across more! Be sure to let us know in the comments of some of your favorites that we can feature!
Here is 5 of our favorite resources for increased mind body wellness. Enjoy!
Best Online Yoga Store
Winner – GAIAM.
What we like:
HUGE selection of mats, foam rollers, clothes, and more.
Has a wholesale store.
Often has discounts and sales.
One stop shop for all yoga needs.
Shop Yoga Gear & Apparel at Gaiam.com
[the_ad id="32529″]
---
Best FREE Virtual Yoga Source
Winner – YouTube Yoga With Adriene.
What we like:
Online collection of free yoga videos.
Good quality and instruction.
Various lengths and varieties, something for everyone if you dig a bit.
Easy to practice yoga on the go via YouTube app.
---
Best PAID Virtual Yoga Source
Winner – Bulldog Yoga
Get Unlimited Streaming of Bulldog Yoga!
What we like:
HUGE collection of various yoga videos and practices.
Expert instruction and fantastic quality.
Programs are organized! This is very helpful, especially when starting out.
Has an app for access on the go.
Includes a meditation section for total mind body wellness.
FREE 30 day trial with unlimited streaming. Try before you buy.
Cancel at any time – no contracts
Super affordable at $12.99 a month after your 30 day free trial.
And if that wasn't proof enough of why we LOVE Bulldog, here's an even better offer from them!
Get 20% Off Your 2nd Month after your 30-Day Free Trial with Code YOGA20
---
Best Beginner Starter Bundle
Winner – Beginners Kit Bundle
What we like:
Affordable and quality option
Includes block and straps, perfect for beginners
Offers Variations to find a set that fits you
---
Best All Purpose Yoga Mat
Winner – Premium Insta Grip Yoga Mat
What we like:
Highly durable
Grip lined, making you less likely to slip during poses.
Can be used with a variety of yoga practices, a one size fits all option.
---
Best Stretching Bundle
Winner – Restore Self-Guided Kit
What we like:
Highly Functional foam roller, bands, ball and mat
Stretching guides printed on items.
All encompassing stretching items.
---
PART 3
8 Common Types of Virtual Yoga Practices
---

It's a fact that yoga can help you improve your health, and that's most likely why you're interested in it. Yet, it's not as easy to be able to see how yoga can help with certain situations and conditions. A good way to think about this is asking yourself, "What type of yoga is correct for my needs?"

The short answer? All yoga types have health benefits, but the type of yoga that is best for you is one that you find most enjoyable. Here are some of the most common types of yoga you'll find today. You may want to try a few different types of yoga to see which type most appeals to you. And you may also find a combination of practices being the best fit! The good news is all of these yoga practices have online options available. It's never been easier to explore what virtual yoga class works best for you!
---
1. Ashtanga Yoga:
Ashtanga Yoga is an invigorating practice that works on strength, flexibility, and endurance. Do you enjoy a challenge? You may like this type of yoga the best. Also, Ashtanga Yoga mixes in breathing exercises and meditative techniques. This provides one of the most well-rounded yoga experience possible.
---

2. Vinyasa Yoga:
Vinyasa Yoga is another challenging type of yoga. This yoga type is more flow focused than Ashtanga. People who like to dance may love this type of yoga, as it tends to have a more dance-like vibe.
---
3. Bikram Yoga:
If you're looking for a workout that will burn fat and tone your muscles, you may want to try Bikram Yoga. It is a great workout! If like to push your muscles you'll love this type of yoga for its serious workout! Since this type of yoga is very hot, it's also great for detoxing your body and getting rid toxins that have built up.
---
4. Hatha Yoga:
Hatha Yoga is another very popular practice today. This mixes both physical and mental exercises for a mind body centering experience. The purpose of Hatha Yoga is to help you get in tune with what's going on in your body. This helps you gain peace of mind, reduces stress, and calms you.
---
5. Kundalini Yoga:
If you're looking for something to help you focus on the present moment, you may like this type of yoga. This yoga practice focuses on opening your mind to be in tune with your body. In other words, this type of yoga helps you be more aware of what is happening to your body right now. If you do this over and over, you can start to notice imbalances you have in your body, and this can help you correct them.
---
6. Iyengar Yoga:
Iyengar Yoga is another very popular type of yoga. If you're looking for a type of yoga that is more calming and helps you with flexibility, Iyengar Yoga is a great option! Movements of this type of yoga are very controlled. And the main goal of this type of yoga is to help you strike a balance between physical ease and mental serenity.
---
7. Power Yoga:
Among the newest kinds of yoga, Power Yoga is a very physical type of yoga. This usually involves quick movements that work the major muscle groups. If you enjoy a quick-paced class that gets your heart pounding, give Power Yoga a try. That said, it's important to remember that yoga is a learned process. If you are starting out, this may be too intense for beginners. Yoga is a slow and steady process of growth.
8. Restorative Yoga:
This is a gentle type of yoga that is often enjoyable to people who are new to yoga. Restorative yoga can be a great way to ease yourself into yoga. It is also the most common practice before bed! This type of yoga is not for beginners, though. Many advanced yoga teachers enjoy this type of yoga since you can sink into the poses.
These types of yoga are great for your health and wellbeing. Any of the above choices or a mix of them will benefit you. How you approach these types of yoga is up to you. But, if you want to try a variety of practices to explore, we like Bulldog Yoga Online!
---
PART 4
Yoga 101 – 10 Common Questions Answered
---
Here are the top ten questions we could find for those new to yoga!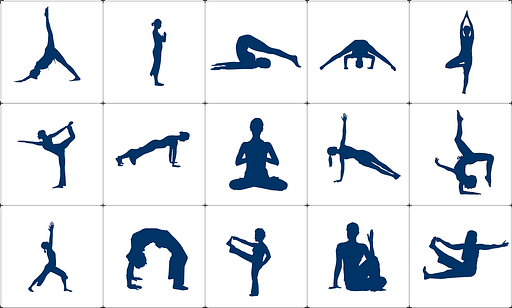 What is Yoga?
Yoga is an ancient practice that focuses on mind body wellness. Yoga is broken down into 3 parts.
Physical poses called asanas (pronounced AH-SAH-NAHS).
Breathing exercises called pranayama (pronounced prah-nah-YAH-ma).
Meditations and mantras (pronounced MAHN-truhs).
---
What does yoga mean?

Yoga is a Sanskrit word translating 'to yoke' or 'to unite'. According to yoga scripture, it is the connection of the mind, body, and spirit.
---
Where did Yoga Originate?
It's exact origins are unknown. Yet, it's believed to have originated somewhere in ancient India.
---
How old is yoga?
The exact age of yoga is unknown, but, many researches can trace origins back 5,000 years. In some cases, scriptures have claimed yoga practices to go back 10,000 years!
---
What are the different types of yoga?
Various forms of yoga exist today. Here are the 8 most common.
Ashtanga Yoga:
Vinyasa Yoga:
Bikram Yoga:
Hatha Yoga:
Kundalini Yoga:
Iyengar Yoga:
Power Yoga
Restorative Yoga
---
How many yoga poses are there?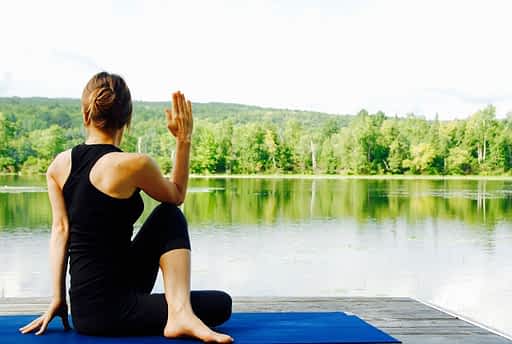 84 asanas , or yoga poses, exist and range in difficulty. The good news is most beginner courses will bring you along slowly and start with easier poses.
---
How long to hold yoga poses for?
This can vary depending on your skill level and the type of yoga practice being performed. A wide range of poses can last for 1 to 2 breaths or up to a few minutes. The important thing to remember is to listen to your body. Yoga is great to take at your own pace.
---
Where can I take beginner yoga classes?
Classes range from local yoga studios to gyms offering beginner courses. Another option is virtual yoga courses. These offer excellent instruction at a fraction of the in person prices. What's even better is that online yoga courses can be completed at your pace, on your schedule!
---
Can I learn yoga online? Are there Virtual Yoga Classes Available?
Absolutely! A wide range of resources are available today. From yoga pose charts to YouTube videos with helpful tips. Keep reading to part 5 for our favorites!

Are you looking for something a little more structured? Consider our favorite virtual yoga classes below

Get Unlimited Streaming of Bulldog Yoga!
---
PART 5
10 Important Benefits of Virtual Yoga In Today's Hectic Life
---
Yoga as a whole has soon a huge boom in popularity within the last decade or so. And in 
So what are the benefits of doing yoga? All good, if you approach your practice properly! Here are some of the reasons to regularly incorporate yoga into your routine.
---
1. Stress Relief
In today's fast-paced life, stress is a part of the daily routine. If left unchecked, stress can affect the health of a person. In a recent study, stress has shown to increase headaches, depression and insomnia.
To deal with work-related stress , yoga is an effective tool. Yoga's asanas and breathing exercises help balance, regulate, and decrease stress. Yoga practices like Dhyana, Bhakti, and Kirtan are great choices for stress management. 
It also strengthens your mind and body, making you better equipped to handle life's ups and downs. Once you learn the importance of being in tune with your body, you get to enjoy a more joyful experience of life. You feel rejuvenated, refreshed, and energized.
Need some instant stress relief? Try these witty stress relieving quotes that you will surely relate to!
---
2. Pain Relief
Yoga's stretching, deep breathing, and strengthening moves can help soothe and ease pain. Problem areas like the back and neck are of particular focus in many yoga routines. Studies show that yoga helps those suffering from arthritis, chronic pain, and others. 
Yoga is also great for identifying problem areas. Focused on mind body connection, this provides increased awareness to pain points.
---

3. Improved Sleep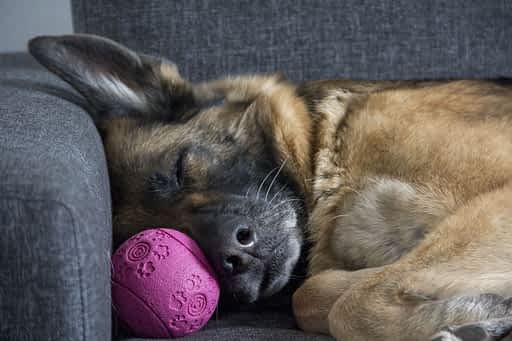 Many factors can be responsible for poor sleep. From work stress to illness and more. Yoga helps enhance your sleep quality by reducing the body's physical tension. This in turn promotes calmness and relaxation. People who practice yoga note better sleep than those who do not. Yoga also helps releases chemicals like GABA, serotonin, and dopamine. Which all put you in the right mood to sleep.

Be sure to check out our favorite night routine for improved sleep!
---
4. Improved Heart Health

Heart disease remains one of the most common causes of death in the world. Yoga helps enhance and promote heart strength. Yoga combines strength training and aerobic exercise. This helps promote good circulation of blood throughout the body. As a result, the heart and the blood vessels will grow stronger. Yoga is also known for enhancing flexibility. This helps to increase the range of motion in the chest cage. Thus, allowing the heart to pump blood easier.
---
5. Promotes Good Posture and Alignment
Yoga is a very effective way to improve posture. It does this by helping you find your core balance, while strengthening muscles. It teaches you how to stand and sit tall and elongated. This improves the alignment and the structure of your spine. This will reduce the pressure on the spinal cord and the nerves, which improves spinal health. This is one reason why those struggling with back pain find relief with virtual yoga!
---
6. Helps in Sports Performance
Yoga helps to increase strength without adding bulk to the body. It enhances coordination, agility, and speed. It particularly helps to reduce the risk of injury. Yoga also improves the mind. Mental endurance for sports performance is critical. And yoga works you both mentally and physically.
---
7. Helps with Weight Loss
Obesity can have a negative effects on many body systems. Increased risk of diabetes, heart disease, and diseases are some effects. Physical activity, along with a healthy diet, fight obesity. And practicing yoga is a great way to incorporate physical activity into your routine. It can help you manage your weight while maintaining a healthy lifestyle. Be sure to check out these 6 personal trainer approved goal tips.
---
8. Increased Strength and Flexibility
Physically, yoga helps to improve strength and flexibility in the body. It helps improve balance and coordination. Yoga will help build lean muscle tissue and improve your balance and stability. Practicing yoga will help you look and feel better, as well as improve your coordination. The best part is you can get these benefits right from your home with virtual yoga classes!
Get Unlimited Streaming of Bulldog Yoga!
---

9. Helps to Breathe Easier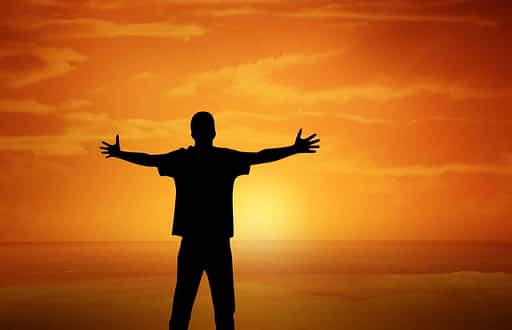 Yoga involves breathing exercises, which enhance lung capacity and fight respiratory disorders. Yoga involves deep, controlled breathing using your abdomen. A study published in The Journal of Alternative and Complementary Medicine in 2010 showed a decrease in the risks of asthma and chronic obstructive pulmonary disease (COPD) in people who practice yoga. Breathing exercise's have also shown to benefit people who have suffered a stroke.
---

10. Relieves Depression
A few studies have shown that yoga can lower your risk of developing depression. Yoga helps people suffering from depression by improving their sleep and reducing stress.
---
---
Virtual Yoga Verdict: A Mind Body Wellness Lifestyle
Yoga can look like a simple exercise. But the benefits stack up! It provides balance, stress-relieving exercises, and more! Learning yoga can be a complex task with so many different styles and asanas involved. But with practice, you can see how exciting and fulfilling the journey is. Give a virtual yoga class a try and see how it can improve your mind body wellness today!
More Content!
---