HANAH ONE Review. What is it?
HANAH ONE is an ancient blend of 30 wild-harvested botanicals for better health. It's main purpose is to increase energy and stamina. More still, it can strengthen the immune system and improve focus and mental clarity. More still, artisanal ghee and Keralan mountain honey enhance absorption in the product. And finally, it's an adaptogen, which assists your body in adapting to its surroundings. This includes both mental and physical stress! Keep reading this complete HANAH One review to learn more!
---
This article is NOT meant to be taken as medical advice of any kind; however, it can form the basis of your initial discussion about your concerns. Consult with your doctor about any health concerns you have.  
How is HANAH ONE Made?
First, the HanahOne supplement is ethically-sourced. Thirty wild-harvested, and quality-controlled herbs make up adaptogenic blend. Common to practitioners of Ayurveda ("the science of life" in Sanskrit). The 4000-year old Indian holistic health practice that connects body, mind, and spirit.
Ayurveda now features balance and moderation. This includes natural cycles of exercise, work, rest, meditation, and sleep. This in turn helps to maintain healthy stress levels, and overall wellness. The founder of HANAH, Joel Einhorn, experienced the advantages of Ayurvedic practices first-hand. While preparing for an Ironman race, Joel suffered a severe cycling accident. While healing, he turned to Ayurveda. He has since engaged with local practitioners of Ayurveda to help others recover.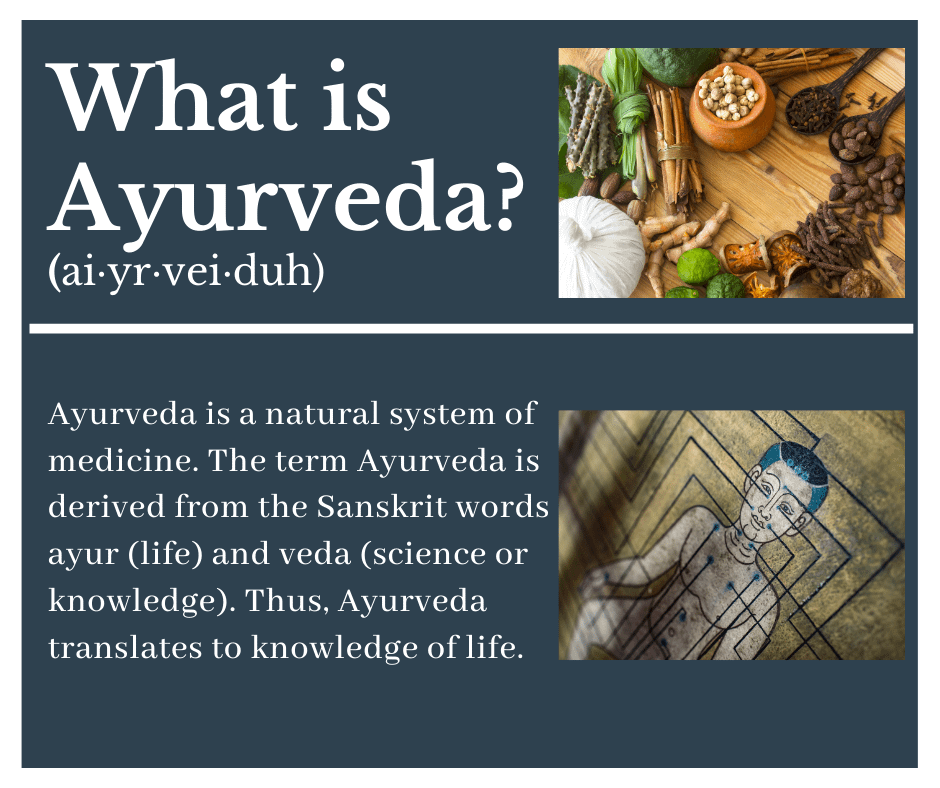 Does Ayurveda Work?
According to the National Center for Complementary and Integrative Health, the very small sample of medical studies that do exist imply that Ayurveda as an alternative medication can be useful.
It can be useful in relieving symptoms of:
Rheumatoid arthritis
Osteoarthritis.
Ulcerative colitis.
The truth is more scientific research needs to be completed. But, the health benefits that so many have claimed have been around for thousands of years. It might be worth a shot to give an energy boosting adaptogen a try! Here are some of our favorite HANAH ONE review deals and bundles!
---
---
What are Adaptogenic Herbs?
Adaptogens help your body regulate and balance physical and mental stress. These herbs do this by balancing functions and systems in the body. And this in turn helps you maintain energy, focus, strength and a better overall health. These herbs have been utilized by different cultures for thousands of years. Yet, scientific research is just scratching the surface on studying these herbs. As more studies show adaptogen herbs as stress reducers, it's easy to see why its grown in popularity of late. The best news is this. HANAH One provides an ethically sourced adaptogenic herb blend that makes it super easy to try!
HANAH One Review Continued: What's in it?
The makers say that HANAH ONE rebalances and supports our modern lifestyle, by supporting focus, immune system, endurance, and, mental clarity. A typical day in any person's life is divided among mental labor (needing prolonged attention), management problem-solving and communication (needing stress relief), and training workouts (needing endurance and strength). In order to understand these claims, lets take a closer look at the ingredients in HANAH One.
Ashwagandha:
This herb is considered an immunity booster. It supports the thyroid health and adrenal gland. It also promotes mental acuity. Some studies support ashwagandha, though larger-scale and definitive studies are still needed to completely understand the herb.
Turmeric:
Turmeric helps relieve inflation and pain. It can also enhances liver functions.
Mung Bean:
Mung bean supports digestion and boosts the immune system. It has also shown to fight cellular aging and serves as an antioxidant.
Gotu Kola:
This herb is named as brain tonic which reverses premature aging and supports memory. It also helps to combat stress!
Holostemma:
It is considered as a full body tonic which reduces inflation in the body and protects against aging.
Bael:
It protects the skin and strengthens digestion.
Bhakhdi:
It improves the mood and helps to boost energy. It also reduces the pain and protects the cardiovascular system.
Shatavari:
It creates a systematic response in the body which helps to fight against ailments. It also relieves stress and strengthens digestion.
Punarnava:
It provides anti-aging benefits and offers antioxidant and antibacterial properties. It also protects the cardiovascular system.
Cinnamon:
It eliminates many viruses and fungi along with the strengthening of digestion. It also helps to clear urinary tract infection.
Butterfly pea:
It is a sedative agent which enhances memory and regulates the circulatory system.
Ivy Ground:
It is an excellent source of fibre and protein and rich in vitamin A, B1, B2, and C. It helps normalize blood sugar level.
Yellow Nutseed:
It improves blood circulation and reduces the risk of thrombosis. It slows cellular aging.
Nutsedge:
It is a plant used to eliminate many viruses and fungus and thus strengthening digestion. It also clear urinary tract infection.
Shalparni:
It is a sedative agent which is used as a memory enhancer. It also helps regulate the circulatory system.
Halfa Grass:
It helps in normalizing blood sugar as it is an excellent source of fiber and protein. It is also rich in vitamin A, B1, B2, and C.
Honey:
It contains antibacterial properties and is a good source of minerals, vitamins, antioxidants, enzymes, and amino acids. Honey is one of the most easily digested forms of carbohydrates that's why it makes you sleep sound.
Green Cardamom:
It helps to detox kidney and bladder and fights against infection.
Licorice root
It serves as an antiasthamatic as it is an immunity booster.
Beechwood
It helps to reduce abdominal pain and headaches. It supports heart health with its anti-inflammatory properties.
Cobras saffron
This is used for vitality and overall wellness.
Indian trumpet flower
It promotes healthy digestion due to its anti-inflammatory property. It also helps cleanse the skin.
Amla
Utilized for its anti-aging and anti-inflammatory properties. It strengthens digestion.
Long Pepper
Used to strengthen nervous system, reduces inflammation, improves digestion, and suppresses pain.
Castor
It is a rich source of linoleic acid, rick linoleic acid, stearic acid, and palmitic.
Sugarcane
An antioxidant which also provides anti-aging properties.
Policosano
Primarily used to support the liver and revitalize the blood. It strengthens kidney, stomach, eyes, heart, sex organs and brain. It is useful against aging signs.
Chebulic myrobalan
This plant features anti-inflammatory properties and provide digestive support. It helps to destroy parasites such as worms which means that it is anthelmintic. Also, it has a tonic effect on the heart which means that it is cardiotonic.
Arrowleaf sida
Finally, arrow leaf sida has anti oxidant properties which is necessarily present in anti-inflammatory herbs. It helps to relieve pain.
---
HANAH One Review: How to Use it.
The directions indicate this. One tablespoon of HanahOne twice daily for the first two weeks. After two weeks, reduce to one tablespoon daily. One of the easiest ways to add HANAH one to your routine is by adding a scoop to your morning coffee and or afternoon shake. There are 70 calories in one tablespoon of HanahOne. This means that you can easily include this product in your daily routine without any intermittent fasting. It has a very unique taste which is somewhat chicory and slightly earthy.
Nutritional breakdown:
Calories: 80
Total Fat: 2g
Total Carbohydrates: 16g
Dietary Fibre: 4g
Sugars: 10g
Vitamin C: 2mg
Iron: 2mg
HANAH One Review: Results and Benefits:
Perhaps the greatest advantage of HANAH ONE is sharp concentration and clearness. This can be straightforwardly credited to the extraordinary choice of every natural fixing, all of which altogether help with center and lucidity.
Numerous individuals have asserted that HANAH ONE could turn into the substitute for a person's espresso or caffeinated drink. This item furnishes the client with a characteristic increase in energy, assisting with keeping the individual enthusiastic for the duration of the day.
Given the idea of HANAH ONE, this item can assume a significant part in improving a person's state of mind.
HANAH ONE not exclusively is an incredible nootropic supplement, it does some amazing things for the whole human body. Purchasers will feel the distinction in their cerebrum, yet all through their whole body.
While it may not be straightforwardly identified with the item itself; in any case, the HANAH LIFE group is known to offer probably the best client assistance, making requesting your enhancement fantastically simple, and energizing.
It gives more energy and improves health. The results will appear after sometime.
Side Effect of HanahOne:
Every ingredient/herb used in this supplement could potentially have side effect. Some include cramping or abdominal pain, diarrhoea, nausea, or weakness. Generally all the ingredients of HANAH One can easily be tolerated. These side effects are very rare, but you should always consult your doctor before taking any supplement!
HANAH One Review Wrap up: Is it Worth Buying?
Is it worth it? It's absolutely worth a try! Particularly if you are balancing challenging physical and mental needs along with time restrictions, and if you can manage it and cannot stand to waste energy or fall sick, then absolutely pick up a jar.
Effects, of course, may change. HANAH ONE cannot replace the advantages of regular exercise, a good diet, and wellness methods like meditation, but it may improve the results of these good practices. Give HANAH One a try today and see what this adaptogenic herb blend supplement can do for you!
---
---