Why do many people find it hard to achieve what they want? No matter how much they try or how much effort they put in, it seems they still find themselves stuck. They will want better results or a better life for themselves, but in the end, all their efforts are futile. 
Do you find yourself dreaming of a perfect life, but something keeps blocking you from achieving your goals? Then what you need is a vision board. Even though vision boards have been around for years, they are currently in trend.
We see many celebrities like Ellen DeGeneres, Jim Carrey, and others flaunting their trendy vision boards online. But do vision boards really work? Keep reading to discover what to put on a vision board and how to make a vision board online and empower your goals and dreams!
And here's the best news. Creating a vision board is not as time-consuming as it used to be, thanks to the many digital resources available online. There are plenty of super powerful tools that are absolutely worth every second you spend on them. Read on to find out what is a vision board, how it helps you, and how to create a fantastic vision board online. 
First, What is a Vision Board?
 Vision Boards are scientifically proven mediums to help you materialize your goals and your dreams. It works on the principle that the more you see and visualize what you want, the more your subconscious mind becomes aware of the opportunities for you to achieve them. It makes your mind more focused and determined to materialize them without even knowing it.    
A vision board is a representation of the aspirations and dreams you have in your life. A depiction of the goals you wish to achieve in your life. Moreover, these ideas inspire your imagination and allow you to visualize what your success will look like. It is a way to surround yourself with media images of your ideal life. A vision board works on the power of your subconscious mind. In turn, focusing your energy by activating the law of attraction help you reach your dreams. 
---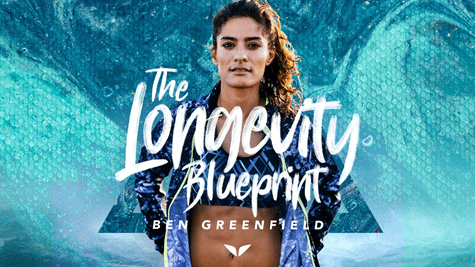 The Longevity Blueprint: A Roadmap To A Fitter, Healthier and More Youthful You.
---
How to Make a Vision Board Online?
Creating a vision board will help you be clear of your goals and dreams in life so that you work towards making them a reality. Even if you are not into crafts or do not have art supplies or photos lying around, you can create a vision board digitally that will inspire action. Here are the steps on creating your own vision board online.
Step 1 – Figure out What You Want
It is important to be specific when it comes to how you visualize your future. Your vision should be real and achievable. You need to ask yourself about the things you want or want to invite into your life. Once you are sure of what you want, you can think about the different things you would want to add to your vision board.
Step 2 – Choose an Appropriate Website/App
Next is to find a website or an app to create a high-quality digital board that works for you. One way is to use a Word document and piece together a collage to tell a story. But, there are other alternatives that make the process much easier and more effective. You can use different apps such as Canva, Picmonkey, Design Wizard, Trello, Pinterest, Instagram, and others to create your vision board.
These apps also do not require any designing expertise and help you create a vision board without the mess and the hassles of a physical board.
These apps come loaded with many different templates and affirmation ideas. Some of these also allow you to record music, videos, and voice recording to create a more customized vision board. 
Step 3 – Find Content for Your Board
This is the exciting part! You need to visualize your goals and intentions – what it feels like, look like or even smell like? Use images and quotes that align with your goals and represent your highest self. The goal here is to have the perfect combination of words, photos, art, and other things on your vision board to tell an inspiring story. The best part about an online vision board is that your search is not limited to the things you have, as you can find pretty anything you want on the internet. 
Step 4 – Bring It All Together
After you have picked all the different vision board content, download them to your desktop or smartphone and start arranging them on the vision board. Take your time and arrange it the way you want. When the vision board inspires you every time you look at it, you should know you did a great job. Creating your online vision board should always be a simple yet fun process. 
What to Put on a Vision Board?
When it comes to putting things on a vision board, the possibilities are endless. You do not want to be stuck with just one way to organize your online vision board. Here are some great ideas you can take inspiration from when creating your digital vision board. But first, let us talk about some commonalities your board should contain.
Values you want to live by
Desires you have
Goals you want to accomplish
Other Important Things You Would Like to Incorporate into Your Life
Things You Want to Realize in Your Life
---
---
Organization Method 1 – Based on Topics
One of the easiest ways to organize your vision board is to find different images, words, art, or affirmations that support your goals, values, or desires. Some of the possible topics to include in your vision board are –
Family
Friends
Career
Growth Opportunities
Hobbies
Health/Wellness
Money
Volunteering
Romantic Relationships
Travel Goals
Once you decide on the topics close to your goals, you can choose to put items based on different topics separately or mix all of them together on the board.
Organization Method 2 – Intuition Method
This is one of the most popular choices on the way to organize a vision board. This method is all about what speaks to you when you look at certain images, words, quotes, any piece of art, or anything else around you. This method only works if you know how to tune into your intuition. This draws an emotional connection with those objects you wish to add to your vision board. If you are still struggling with trusting your intuition, look for anything that will make you feel happy, grounded, and at peace.  
Organization Method 3 – Goal Setting Method
As the name suggests, the goal-setting method will work for you if you already have certain goals in life and want to visualize them. You need to look out for words, art, images, mantras, and others that support your life goals. You may also include certain skills or tools you will need to achieve these goals.    
Organization Method 4 – Intentional Method
This works in the same way as the intuition method. But here you focus on the why. If you want to live your life in a certain way, you need to focus on the 'why'. Make sure to put those on your digital vision board to guide you on your journey, too! Like the goal-setting method, you find inspiring media that supports your 'whys'.
The above methods provide you with certain ideas on ways to put your vision on your vision board. Remember that your vision board reflects you, so do not restrict yourself to just one method. You can use one or a mixture of different methods to bring your vision board to life.
How Does a Vision Board Help?
Manifests Your Ideal Life. Vision boards work as a powerful tool to help manifest your ideal life. It makes your subconscious mind look for different opportunities that your conscious mind might not discover. 
It is a Powerful Mental Practice. When you visualize yourself doing something, it actually gives you a boost and helps you get much better results. 
Makes You Exercise Your Imagination. The entire process of creating a vision board forces you to dream bigger and think of attaining a life you otherwise would never imagine you can lead. 
Helps You Be Specific. Even if you already think a lot about your future, your ideas might be a little vague. Vision board helps you create concrete, more concrete and defines goals. 
It Helps Keep Your Goals in Front of Your Mind . Once you create your vision board, you will have a visual reminder of the things you want to do. You know the things that are important to you, even if they are not urgent, but need your little time.
It Motivates You When Your Motivation is Lost. It can be easy to lose focus on what is important in your life. Vision board gives a boost to your inspiration and forces you to work hard on the things you want to make happen. 
How to Make a Vision Board Online Wrap Up
Once you have created your vision board, choose a location where you will see the board multiple times a day. You can use the digital vision board as your desktop screen saver, your phone background, or save it on the app you used to create the vision board.
You can even get a large printout of your vision board and place it somewhere in your house. Or your office to inspire you to work towards them. When you find yourself looking at the board, focus on certain images and imagine how you will feel.
Take steps to achieve those goals or whatever it is you want that are depicted by those graphics and texts. Make adjustments to your vision board as necessary or as your goals are realized; add new ones!
In the end, it does not matter how you create your digital vision board or how it looks. All that matters is how you connect with it. And it brings joy and positivity into your life to provide you with a clear image of how you want your future to turn out.