Allowing time for self care activities in your life is critical to your well-being. Self care is the practice of giving yourself some much-needed attention and setting aside YOU time – in your own life.
When you're relaxed and cared for, you can give the best version of yourself to those you love most. Therefore, here are 50 self care ideas you can implement today!
Physical Self Care Ideas
Physical self-care is how you take care of your own body. A healthy body feeds a healthy soul! Here is a self care list of 10 ways to keep your physical health in tip-top shape.
1. Drink More Water
It's important to get in the habit of regularly drinking water. Always keep a bottle of water next to you and drink it throughout the day. Apps like WaterMinder can give you the extra reminder you need to keep you on track!
2. Get Moving
Getting started with a new workout routine can be incredibly difficult the first couple of weeks. But once you get in the habit, it's totally worth it! 
Working out doesn't have to take a ton of time or be expensive either.
3. Eat Well Balanced Meals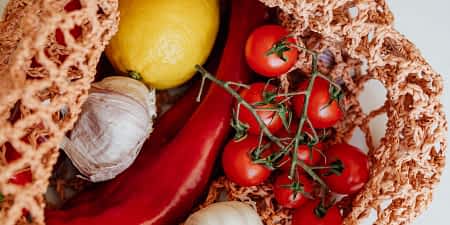 I am NOT a fan of counting calories. However, maintaining a relatively healthy diet has so many benefits! Eating well-balanced meals that include fruits and veggies help give your body the fuel it needs to be happy and healthy! 
4. Take Multivitamins
If you aren't getting enough nutrients from your food –  try incorporating multivitamins in your daily diet (these ones are my favorite and they taste AMAZING!). 
5. Get Adequate Sleep 
No matter how busy your day is, always make sure that you get enough rest. Have trouble falling asleep? Check out our favorite sleep videos!
6. Don't Wait for Symptoms
You don't have to feel sick to visit your doctor. Even if you're in perfectly good health, schedule a check-up every six months to a year to make sure you stay on top of your health! It's important to get your vital signs and lab work checked periodically – just to be safe!
7. Use Sunscreen
Sunlight is the best source for your daily dose of Vitamin D, and it also helps improve your mood! However, the sun also produces ultraviolet rays that can cause skin cancer in the long run. Using good sunscreen can help you ward off these harmful rays.
8. Practice Yoga
If you've never tried yoga before, you're missing out! There are many beginner-friendly workouts you can start with. Yoga is good for your mind AND body! 
9. Avoid Smoking and Substance Abuse
Contrary to common belief, smoking can increase anxiety. It also causes long-term damage to your lungs. Increase your longevity by weaning off these harmful substances. 
10. Go for a Swim
If you get the chance, I highly recommend going for a swim. Find a nearby beach or pool, relax, get some vitamin D, and some exercise – all at the same time!
Mental Self Care Ideas
Mental health is an absolutely essential type of self-care. Here are ways you can prioritize mental self-care ideas today!
11. Read That Book
We all have that one book we always wanted to read but never did. It's time to dust it off the shelf, curl up on the couch, and enjoy! Not a big fan of reading? Or don't have the time? Try Audible!
12. Try ASMR
ASMR is a sensory feeling, often triggered by a particular sound. For some people, ASMR videos are their go-to place to relax or cool off. Give it a try and see if it's your thing.
13. Create Your Zen Space
No matter the size of your house or apartment, you can create a "me-zone". Fill this space with everything that makes you comfortable and pay it a visit every day!
Really tight on space? Try a self-care ideas kit instead!
14. Meditate
The best thing about mediation is that it needs no equipment or space. Simply add some calm music, close your eyes, and you're good to go!
Check out these great guided and sleep meditations on our YouTube Channel!
15. Photograph Everything That Inspires You
Use the camera on your phone to take frequent photos! Take pictures of things you like. This may be your kids, a cute animal, or a flower! When you need a quick pick-me-up, put on your favorite song and scroll through your photos.
16. Keep a Diary
A diary can be a great way to keep track of your thoughts and accomplishments. It can also help you go back and self-reflect on what makes you happy – to help you distinguish the things you need more of in your day. 
17. Count Your Blessings
Each day, make a list of 3-5 things you enjoyed that day or are grateful for. It can be as simple as a tasty cup of coffee! Add this to your diary or create a separate list – whichever works best for you!
18. Have a Nice Scent Around
Having a nice scent around the house can bring some extra joy. You can use an oil diffuser or burn some scented candles to create a relaxing and calm environment in your home.
19. Treat Yourself to a Spa Day
Enjoying a spa day is one of our favorite self-care ideas. Schedule a day at your local spa, or set some time aside to pamper yourself from home. According to this study, a good massage therapy session soothes pain and relieves stress.
20. Attend a Service or Volunteer
Nothing beats the feeling of "doing the right thing". Attending a religious service or spending a few hours volunteering can instill a sense of accomplishment and purpose.  
Emotional Self Care Ideas
Emotional self-care is also important! Here is a self-care ideas list of the best emotional-self care ideas you can try.
21. Use Affirmations
Repeat daily affirmations that boost your self-image and sense of purpose. Create a jar of your favorite affirmations and pull one out when you need a little boost!
22. Visit a Therapist
If you're working through something or want to talk to someone about how things are going, it's a great idea to find a therapist you click with. Visit them on a regular cadence to check in with your inner-self. This is a great way to practice emotional self-care!
23. Make Time for Your Family
Whether it's your kids, parents, or relatives – always keep in touch with the ones you love. Family can be a great emotional support system.
24. Call a Good Friend
Checking on your friends with a text or call will keep you busy if you're going through a rough time. The human connection also helps feed the soul – so even when things are busy – take a moment to pause and reconnect with your friends! Friends are also great to share a laugh, which has proven to reduce stress! Here are 40 funny stress relief quotes that will help relax you and relieve stress!
25. It's Ok to Not Be Ok
You don't have to fight your emotions all the time. It's always ok to cry. Sometimes you just have to let it out before you can move forward! And that's perfectly ok, 🙂
26. Group Therapy
Attend a group therapy meeting that's based on things you care about. You can search for Facebook groups and Reddit threads to find one near you!
27. Cuddle with Your Pet
For a lot of people, hugging and cuddling with their pets is one of their favorite self-care activities. And a bonus – it's great for them too! 
28. Create Healthy Boundaries
Create boundaries that keep you comfortable and encourage other people to do the same.
29. Learn to Say No More Often
While emotional self-care isn't about being selfish, you should also learn to make your emotional well-being a top priority. If you're asked to go out for a drink and you're tired. Or if your husband wants to go out for dinner but you had a really rough day – remember it's ok to say no. Sometimes you have to prioritize your own well-being to take care of yourself. 
30. Take Deep Breaths
Especially before you express your emotions, make sure you pause. Then, take a long and deep breath. Try to calm your mind and your body to relieve some of that stress. 
31. Reserve Your "Sorries"
Don't apologize out of habit. Only use it when you feel it.
32. Accept Your Past Mistakes
When things don't go as planned, it's okay to accept it and try again. This helps us move onward and upward!
33. Resist the Urge to Label "Bad" Emotions
Emotions are often labeled "good" or "bad." But this is a common misconception. Emotions are just energies. There is nothing good or bad about it. So when you are experiencing emotion, try to process it and accept it. Which will help give yourself permission to then move forward.  
34. Don't Judge Yourself
When you're expressing your emotions, you shouldn't over-judge or drown yourself with guilt. Remember, emotions are just energies in motion.
35. Learn to Let Go
Give yourself the grace to let go of the things that hurt you and believe that moving forward is your best option. This will open your world to what's ahead!
Additional Self Care Ideas
Here are some of my other favorite self-care ideas! Practice self-care by doing the following.
36. Make a to Do List
Making a to-do list will encourage you to get things done! When you look at your completed list at the end of the day – feel the overwhelming sense of achievement.
37. Do a Social Media Clean-Up
Open your social media accounts with a clean-up mindset. Stop following accounts that feed you negativity.
38. Blast Some Good Music
Play some of your favorite songs and sing along while getting your daily chores done. It'll feel a lot easier and the time will fly by!
39. Take a Nature Walk
Take a walk in the park or around your neighborhood to smell the fresh air! Getting outside will help recharge your energy and heal your soul! 
40. Do Some Coloring
Coloring is highly therapeutic and helps you express your emotions and thoughts. Grab a good coloring set and get creative.
41. Wake Up Early
In a wide study about sleeping and productivity, people who woke up earlier had increased productivity throughout the day. Another added benefit? – You'll feel a sense of pride and accomplishment when you think about everything you've done before the time you used to start your day!
42. Take a Day-off Work or Studying
If you feel that you need a day off, just take it. And don't feel guilty about it. Everyone needs a mental (and physical) break every now and then!
43. Unplug
Try to sneak some "switch-off" time into your daily routine. For a set amount of time, turn off all electronics. This means the TV, computer, phones, video games, etc. Enjoy your surroundings and be present in the moment. 
44. Declutter Your Room
Start decluttering your room and get rid of things you don't need. The process of decluttering helps clear the mind and is one of our favorite self care ideas. And when you're done – you feel great about being more organized!
45. Drink Some Herbal Tea
Herbal teas can help you be more energetic, destress, and feel healthier. Choose a type you enjoy and sweeten with honey for extra taste! Here are some of our favorite herbal teas.
46. Cook a New Recipe
If you're into cooking, get even more creative in the kitchen! Try new recipes of foods you enjoy and add a "YOUnique" touch to them!
47. Watch Your Favorite Movie or TV Show
Whenever you're feeling down, watch your favorite TV show or movie. Something to make you smile and give you a good laugh!
48. Have a Bubble Bath
Pamper yourself with a tub of warm water and a scented candle. Consider adding a bath bomb and your favorite book too!
49. Try a New DIY Project
Browse some DIY projects and pick one that you like. DIY is an excellent way to channel some energy into something that pays off! You'll enjoy it for years to come!
50. Buy Yourself a Gift 
Buying gifts isn't exclusive for family and friends. Treat yourself to a lovely bouquet of flowers or a gadget you've always wanted! Remember – self-care is all about YOU!
Wrap Up – 50 Self Care Activities
There you have it. A complete list of 50 self care ideas you can practice today! A few simple ideas can make a huge difference in your day.
Whether you're looking for physical, mental, or emotional self-care activities – refer back to this post to focus on you! Practicing self-care can be fun, relaxing, and rewarding.
And if you love self-care activities as much as we do…Don't forget to share it with your friends and family!