Everyone has good days and bad. In fact, if you're reading this, you might be looking for an extra pick-me-up today. Everyday, especially days you're feeling a little down, it's important to take some time for self-care. It's what fuels your body and keeps your mind active. And the energy you gain through self-care helps you stay productive. One of the best ways to incorporate self care daily is to make your own DIY self care kit!
Therefore, we've put together some of our favorite DIY self-care kit ideas. Use this article to find the ones you love most. Use these resources to customize a program that caters to your individual needs!
Here's how to DIY your very own self-care kit.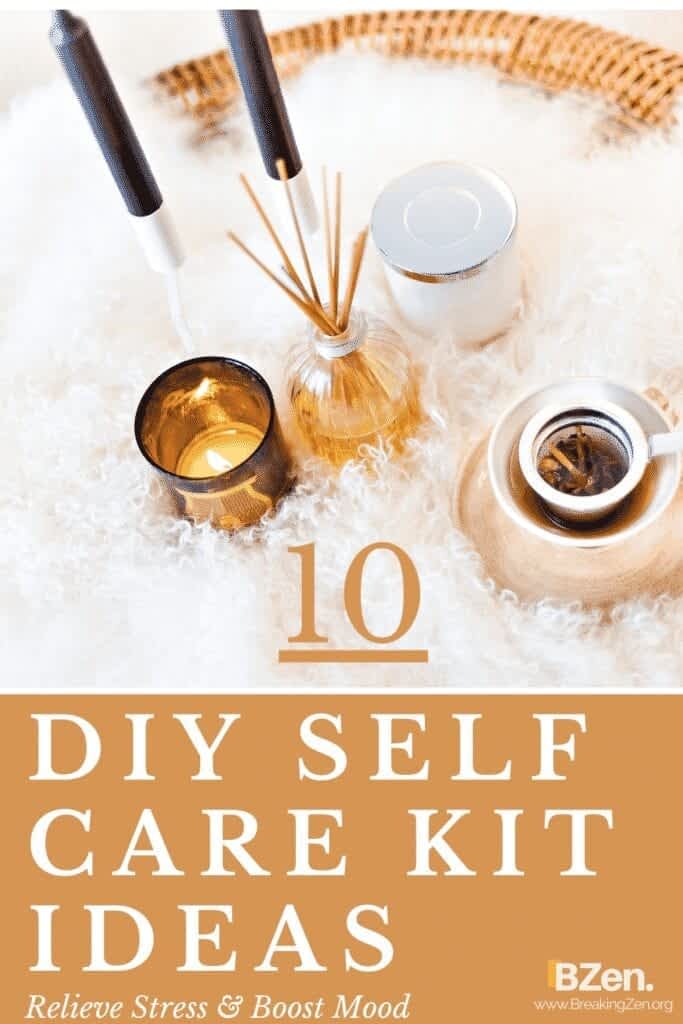 What is a Self-Care Kit?
A self-care kit is a collection of personal items and tools that can make you feel balanced, relaxed, and rejuvenated. These tools are supposed to be fun! They help you plan your day around your physical and mental well-being. And help you feel more grounded.
Feeling stress at work? Or feeling overwhelmed? 
Using a self-care kit will help you de-stress and unwind. It is your go-to when things get rough. And it provides a quick pick-me-up when you're feeling down or have no energy.
Here are our favorite benefits of self-care kits:
Customization

Self-care kits are fully customizable. Choose items that represent your interests to make it your own! This special and custom-made kit is meant for one person – you. 

Purpose

Each item serves a purpose. The contents of the kit speak to you and your individual needs.

Meaning

Everything included in your self-care kit has sentimental value. When you use or look at an item, it triggers a positive memory. Or makes you feel special and unique. 

Relaxation

The key items in your kit help you express your feelings – with no judgement. This brings forgiveness and relaxation.

Fun

Using your self-care kit is fun! It provides alone-time so you can let go of distractions and set time aside to focus on you. 

Focus

 Selecting key self-care items brings focus to the things that really matter to you. This focus brings happiness and relaxation. Allow your self-care kit to be your safe haven. A place free of stress or distraction.
How to Get Started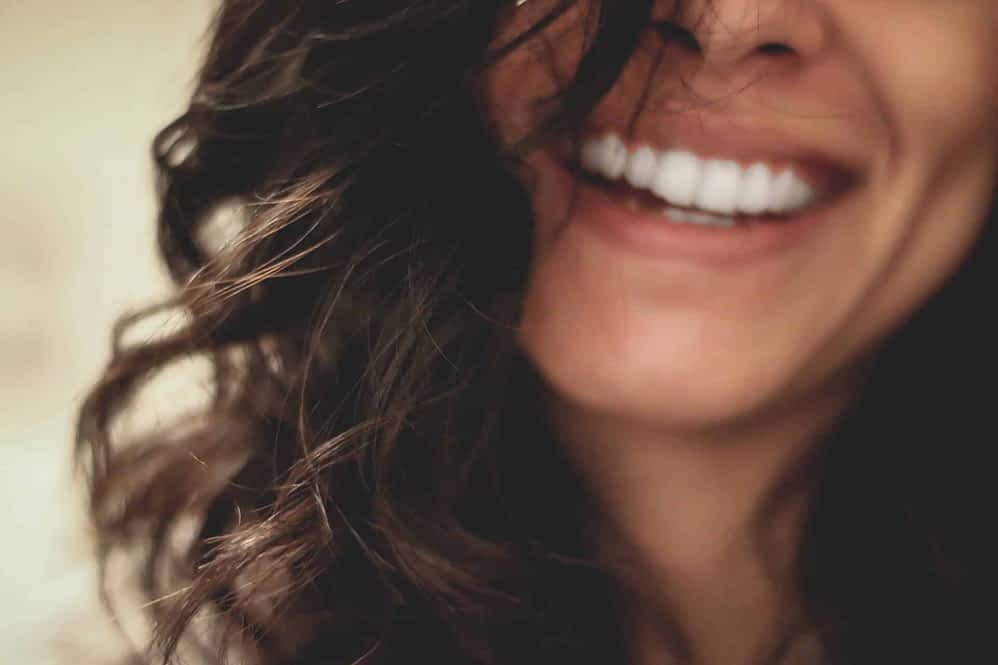 Your self-care kit should provide a comprehensive and relaxing experience. It is intended to awaken your senses and sooth your emotions in times of need. 
Each item you include should be fun, calming, or sentimental. The more you enjoy your self-care items, the better experience you will have using your new kit!  
So, to get started, first find a box. There are cool gift boxes that you can buy, or you can customize an old shoebox. Whichever you prefer! 
Next, add some decoration to your self-care box. Use fabric, lace, stickers, artificial flowers, or colored paper to add your personal touch. 
Once you have your self-care box assembled, find a safe place to store it. You may choose to hide it away from curious eyes, since self-care boxes can be quite personal.  
Remember, your self-care box is never "complete." Feel free to add to it each week or month to mix it up! 
What to Include in Your DIY Self-Care Kit?
There is no right or wrong answer here. Anything that brings joy or adds meaning should be included in this DIY self-care kit. Remember, it is designed for one person-you. So don't worry too much about what SHOULD be included. Instead, focus more on what you WANT to include.
Spending time assembling and putting this kit together can be quite fun! 
Start by thinking about your favorite hobbies or things that make you feel happy. Take your time finding items that bring you joy. There's no hurry. And your kit will never be fully complete. You can always add more items as you go!
DIY Self-Care Kit Ideas
Looking for some ideas to get you started? Here are some common favorites you may want to include:
1. Adult Coloring Kit
Adult coloring books have become a super popular way to relax or de-stress! It's a great mindfulness technique to bring your awareness to the present. The act of coloring can help restore balance, relieve stress, and connect you to your inner child. 
To get started, choose your favorite markers, crayons, or coloring pencils. Then find a book you love! There are so many options – from beautiful mandalas to flowers or animals. 
As you get going, you'll feel a great sense of accomplishment with each page you finish. Keep them in your self-care kit, give it to a friend, or frame it to hang! 
2. Affirmations
Affirmations are words, phrases, or paragraphs you can read out loud. By doing so, you're speaking out to the universe and have the opportunity to self-reflect and answer your own questions. 
Write a list of your favorite affirmations and keep them in a jar.
Whenever you're feeling anxious, pick a note and read it out loud. Putting your intentions into the universe is a fool-proof method to bring happiness to the moment.
3. Stress-Relief Scented Candles
One popular relaxation technique is to engage your senses. Scented candles are a great way to boost relaxation through engaging your sense of smell. Engaging your 5 senses is crucial to help you feel relaxed. 
Try different scents until you find your favorite few! Lavender, rose, bergamot, and ylang-ylang oil are popular choices.
Due to their wide popularity, scented candles are easy to find! Pick them up at your neighborhood store, wellness shop, online – or if you're feeling extra adventurous – make your own! Check out these DIY multi-colored candles to spruce up your decor.
Stress Relieving Scented Candles We Love!
4. Bath Pampering Kit
Pamper yourself with a relaxing bath at the end of a long day. To enhance the experience, consider adding bath bombs or bath salt to your self-care kit. 
Bath salt helps flush toxins from your body. This helps you feel refreshed and energized after your bath. It also helps fight insomnia, leading to a more restful night's sleep.
Bath bombs add some extra fun! Watch them swirl in the water, adding color and fuzz. This is both relaxing and entertaining! And an added benefit – bath bombs are moisturizing – leaving your skin feeling silky smooth.
---
More articles you may like:
---
5. Music
My personal favorite – I highly recommend creating a custom and uplifting playlist as part of your self-care experience! Choose songs that give you energy or remind you of good times. 
One bonus with this item – you can use it anywhere! Play your playlist in the car, while you're getting ready, at work, or while studying. You can practice self-care while multitasking at the same time 🙂
You can even combine your playlist with other self-care activities from this list. Listen to your favorite playlist while coloring or relaxing in the bath for an extra-calming experience!
Stream your playlist with Amazon Music!
6. Yoga Mat
Yoga is another awesome way to get in your daily self-care. It is a great way to channel your focus and energy while also getting in a great workout. 
Don't have a yoga mat? No problem! You can practice yoga on any comfortable surface including carpet or grass. 
Yoga practice can be modified to fit a variety of skill levels. If you're a beginner – we recommend checking out YouTube for yoga videos – there are plenty of resources to get you started! Or, visit your local Yoga studio to take a class with a professional. 
No matter which method you choose, Yoga can be a great way to focus on your physical and mental wellbeing.
7. Grounding Objects
Feeling extra jittery? The stress you experience in day-to-day life can be overwhelming. Physical objects or items can help channel your energy to help you let go of that stress. 
For example, consider grabbing a stress ball or fidget spinner the next time you're feeling overwhelmed. This helps you use energy to move the object instead of using energy to focus on the stress. 
We recommend getting a couple of different grounding objects – one for your purse, backpack, and your self-care box! Keep it handy for when you need it most. 
8. Soothing Tea Packets
Herbal tea is packed with nutrients and minerals that help your body thrive! Drinking herbal tea can also awaken your senses, help you sleep better, and can help you relax. 
There are many different types of herbal tea you can choose from. For example, Chamomile and Rosehip tea are very soothing. Or you could try something like Ginger tea which is known to be uplifting and energizing.
And remember, if you don't like the taste of plain herbal tea, you can alwaysspice it up. Add a teaspoon of honey or sugar
Keep a collection of different herbal teas in your self-care kit box. You can also label the tea with what they're intended – choose the perfect tea for you based on the occasion or your mood!. 
Here's our favorite Stress Relieving Herbal Teas.

OR Step up your tea game with our Ultimate Loose Leaf Tea Guide!
9. Surprise Letter
This can be one of the most difficult items to create, but most rewarding if you're able to put some quality time and thought into it. 
Whenever you're feeling grateful or happy, write yourself a note/letter, put it in an envelope, and then store it in your self-care kit. Your surprise letter will be in there on days
 you need it most.
When you're feeling down and need a pick-me-up, go grab a note out of your self-care box. Then, read the note aloud to yourself. This will help remind you of the good times to give you hope and help you move past whatever is getting you down!
10. Dark Chocolate
While we don't always think of chocolate as being "healthy," there are actually several nutrients found in dark chocolate. It is also known to help stabilize mood. 
Keep a box of dark chocolate in your self-care kit. Pick out just one piece when you're feeling stressed. 
To go the extra mile with this one – write a personalized note and wrap it around each piece – so you can read the message as you enjoy your tasty treat! 
---
Listen to your favorite books with Audible!
---
When Should You Use Your DIY Self-Care Kit?
We all have days where we don't feel like ourselves. When you're feeling down or encounter a stressful situation – your DIY self-care kit will come in handy. 
On these days when your physical health, mental clarity, relationships, or home life are challenging – set aside some time for self-care. Grab your self-care kit and choose one, two, three, or more self-care tools to help you manage through the difficult day. 
You may use your DIY self-care kit daily, weekly, or monthly. There isn't a right or wrong way to use your kit or a correct frequency to go to these items. It's whatever works best for YOU!
That's the great part about self-care. It's not about anyone else. And as long as you're selecting items or practices that promote happiness and wellbeing – your helping yourself move in a positive direction. You're taking care of yourself in difficult times. And that's what matters most!
Self-care is all about what makes you feel comfortable and balanced. You may find yourself setting a weekly appointment with yourself to use your self-care kit Sunday afternoon when you start to feel down about going back to work the next day. Or, you may just leave your kit to use it on random days throughout the month. Whenever you need it most. 
Wrap Up
Creating a personalized DIY self-care kit is fun and rewarding. Every item you put will prove useful when the time is right. And remember, your self-care box is never complete! You can add and remove items as times go on and as your preferences change. 
Now, we challenge you to take the next step and begin creating your customized DIY self-care kit! We hope you find as many benefits and as much happiness from it as we do.