Why grow fresh herbs?
Herb gardening is becoming more and more popular, and for a good reason. Whether it be for cooking, medicinal purposes, or having nice scents in the house. It seems like herbs can be used for everything! However, if you're like me, the idea of gardening is a bit daunting. That's why herbs are perfect for indoor gardens! They grow quickly and don't require a ton of work to plan and maintain. You can even purchase all in one home garden systems with grow pods. Some popular herbs you can start growing today right from your home archives, dill, sage, thyme, and oregano.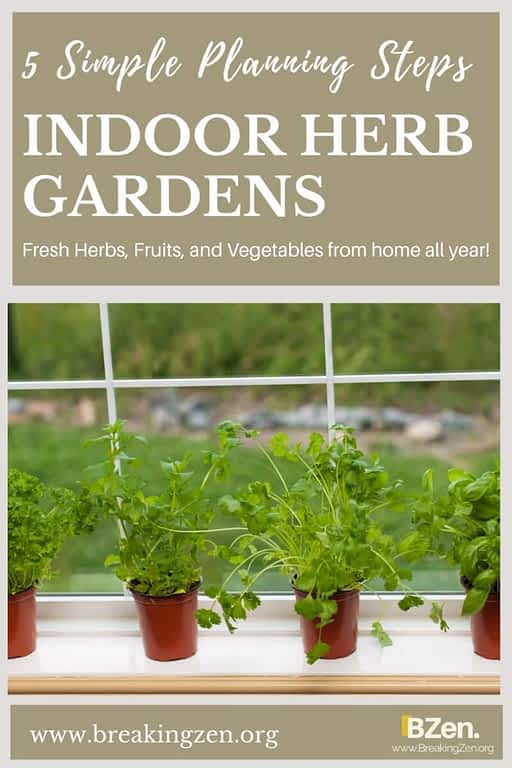 THE PROBLEM.
Love the idea of having fresh herbs, vegetables and fruits in your home year round? But, you don't have the time or knowledge to maintain a garden.
QUICK SOLUTION
Try Click and Grow all in one indoor tower gardens and grow pods!
Hassle Free, All in One, Indoor Tower Garden Solution.
Click and Grow is a fantastic solution for those new to gardening, are tight on space, or want fresh fruits, vegetables, herbs and more year round!
What we love most about Click andGrow:
Over 60 diverse, affordable herb, vegetable and fruit grow pods!
All ClickandGrow indoor tower gardens are 100% autonomous. Just plug it in and watch your herb garden grow!
A great solution for tight spaces and those that don't have an outdoor garden space.
So what can you grow with Click and Grow smart Indoor Tower Gardens?
Here are some of our favorite grow pods!
| | |
| --- | --- |
| Oregano | Salad Greens |
| Cilantro | Lemon Basil |
| Chili Peppers | Cinnamon Basil |
| Lavender | Dill |
| Chives | Parsley |
| Red Kale | Sage |
You can find out more about this great indoor tower garden solution for fresh herbs, vegetables and fruits year round at the link below!
Click & Grow smart indoor gardens do all the work while you reap all the benefits. Grow herbs, fruits, flowers 365 days a year
Keep reading for 5 Simple Considerations When Planning an Indoor Tower Garden…
Why grow fresh herbs?
Herbs are fun and easy to grow and have a ton of uses. Especially, enhancing the food we eat! Using herbs in cooking boosts the flavors of your food. Fresh herbs are great in breads, stews, soups or vegetables and more!
How well do fresh herbs keep?
Fresh herbs will keep in the refrigerator for several days but then you must freeze them. 
Try this trick. First, wash the herbs. Then, put them on an ice cube tray and cover the herb with water.  Finally, place the tray in the freezer. When you are ready to cook a soup, stew or sauce, drop a cube in :). 
Planning your Indoor Herb Garden 
1) Lighting
Indoor herb gardens generally need 4-6 hours of direct sunlight a day. Using a stand near a window or the windowsill itself is ideal. Also, be sure to consider the direction your window faces! South, West and East facing windows are ideal for herb sunlight needs. If you don't have access to an ideal light source try garden grow lights. Better yet, try an all in one grow system like click n grow.
Quick tip:
If you live in a very hot climate, shade the herbs during the hottest periods of the day. For cold climates, keep the herbs away from the cold window panes.  
2) Watering Needs 
Every plant's watering needs differ. Be sure to research how much water the herb you're trying to grow will need. One common mistake new indoor gardeners often make is over watering! Make sure your potting containers have adequate holes for water drainage. Better yet, place loose gravel at the drainage holes to make sure the soil doesn't clog them up!
3) Pairing Herbs 
Select a theme for your indoor herb garden! First, Take a moment to consider what you want to use the herbs for.  For example, cooking herbs, medicinal herbs, cosmetic herbs, or fragrance herbs. Next, consider your living space. Looking for one or two small herb plants for a windowsill? Or maybe a more elaborate indoor tower garden?
Here are some common indoor herb garden pairings to get you started!
Salad Booster

Chives, Rocket, Salad Burnet, Parsley 

Italian Food Lovers

Sweet basil, Italian parsley, Oregano, Marjoram and Thyme.

Wonderful scents

lavender, rose scented geranium, lemon balm, lemon thyme, and pineapple sage.

Everyday Essentials

Thyme, Chervil, Parsley, Chives and Sage
Quick tip:
Some herbs tend to 'take over' a garden. Here are a few herbs that you should plant on their own. Mint, oreganos, lemon balm and bee balm.

4) Annual Herbs and Perennial Herbs
Take note if the herbs you're growing are annuals or perennials. Annuals only grow for one season and do not return the following year. In contrast, perennial herbs return the following year and years after. Annual and perennial herbs are best kept separate when growing an indoor herb garden.
5) Potting Your Herbs – Get Creative!
Planning an indoor herb garden can be a fun creative project for the whole family! And the best part, herb potting containers can be made with items you already have. Here are some of our favorite herb potting container ideas you can make at home today.
Here are a few ideas of items you might already have laying around your house. 
Mason Jars
Coffee Cans
Plastic Bottles
Colanders
Teapots
You can also consider creating an indoor tower garden if space allows. Really, any type of container that you can easily make drainage holes in will work. Get creative with your new herb garden and involve the whole family!
Wrap Up:
Planning an indoor herb garden is a great way to incorporate fresh, healthy foods into your. Although indoor gardens aren't complicated to setup, they do require effort and time. With these 5 planning step considerations, you will be on your way to creating a herb garden you and your family can enjoy! And, if your looking for an even simpler solution for fresh fruits, veggies and herbs year round: try Click and Grow and their smart garden grow pods!
Click & Grow smart indoor gardens do all the work while you reap all the benefits. Grow herbs, fruits, flowers 365 days a year
More Content from Breaking Zen