Creating a balanced lifestyle that makes you eager to wake up in the morning is not easy. Many of us give up on the idea entirely. 
See, as we get older and responsibilities add up, we overlook our own needs and stop finding ways to better ourselves.
 This leads to a cycle of stress, disappointment, and overwhelming thoughts.
And when this happens, we become paralyzed.  
A Life in balance Is About Creating Yourself…
But, I'm here to tell you there is hope!
See, life isn't about finding yourself, life is about creating yourself through challenges. And through these challenges, you uncover the path to balance. Through the lessons and horrors this year has brought, one thing has come to light. A silver lining exists when we endure a crisis.
It forces us to re-evaluate our priorities and what is truly important to us. Things like…
Physical health
Relationships with ourselves and others
Spiritual beliefs
Emotional health and resiliency.
And likely, you've even started to re-think what you really want out of life. And how to challenge yourself to do so. But with so much turmoil happening today, it's hard to get any clarity you need to better yourself. So, what does a life in balance actually mean?
What does a "balanced lifestyle" really mean?
When all the elements of your life are in your control, your heart and mind speak the same language.
What does a balanced lifestyle look like? In such a state, you're calm, have clarity, feel motivated, hold no grudges, and are positive and hopeful about the future.
Your mind is focused and clutter-free, and your body is backing your aspirations. 
This sounds great, but you know that it's really difficult to obtain.
Thus, we found 6 of the best MINDVALLEY free masterclasses you can take today to help achieve a life in balance!
---
Masterclass Round up.
---
---
(1) Everyday Bliss Masterclass
Everyday Bliss – Free Masterclass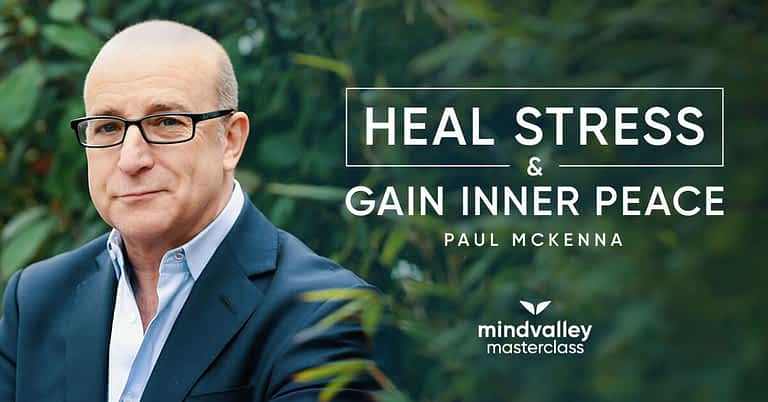 You can't run away from stress. But you can manage it…
It's no secret stress and anxiety levels are at an all-time high. And worse yet, it could be compromising your immune system, mental sharpness and emotional balance. In fact, up to 50% of all hospitalizations are due to stress-related issues and illnesses.
So if you're in need of some stress reduction tactics that actually work to help you on your road to a life in balance, then this masterclass is for you. Featuring one of the world's most sought-after hypnotherapists, Paul McKenna. This is a must-watch masterclass on how to challenge yourself and your belief systems when it comes to stress. In which you will discover scientifically proven techniques to put you into a state of deep calm in a matter of minutes. Turn your stress into deep inner peace!
Say 'goodbye' to crippling stress and anxiety.
Life in balance: Inner Peace Masterclass
Resilience To Stress
Rise Above Fears & Anxiety
Feel More Positive
Overcome Overwhelm
Improve Your Immunity
Everyday Bliss for a Balanced Lifestyle
If there's one thing that the ongoing pandemic teaches us is that our world and our lives are out of balance. When we misuse our powers too much, Mother Nature will do what it has to do to preserve and protect itself. It is the same with our lives.
When we focus too much on the negativity and disrespect what we have, it will eventually give rise to mental and physical issues that will eventually put our lives out of balance. 
When you look closely, happiness is not about the intensity at all, but about balance, rhythm, and harmony. It is important to be grateful and count our blessings rather than constantly let our insecurities win over us. And this is exactly what you will cover in the everyday bliss masterclass. So, take an hour and improve yourself starting today!
---
(2) Super Achievers
Free Masterclass: Experience The First Transformation of Super Achievers With Marisa Peer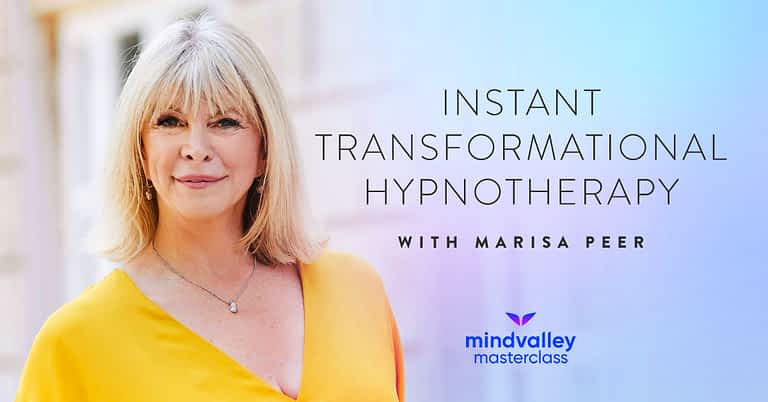 What does living an 'uncompromised life' really mean?
Let's be really honest: success is hard. And the reason success feels so challenging is due to ONE reason alone.
Our brains resist change. Thus, resisting growth and success.
Our brain has evolved over centuries to protect us. And in an effort to protect us, our brains resist anything and everything that's unfamiliar or perceived as a danger. Success, to most people, is a very unfamiliar territory to be in. Because most of us have not truly experienced it. So, you will begin to subconsciously sabotage yourself and reject success and change whenever you take action to try and achieve it.
But the good news is this. This masterclass offered by Marisa Peer reveals the mindset secrets to becoming a super-achiever. So you can begin creating the balanced lifestyle you have dreamed of.
AND a self-esteem system that can't be shaken, a purpose that can't be pushed around, and a mindset that any obstacle doesn't stand a chance of getting in your way.
Whether you want to develop Rockstar confidence, thriving connections, or just the feeling of complete happiness and self-love… Marisa is here to help you step into your magnificent potential and experience your personal transformation through the seemingly magical power of Instant Transformational Hypnotherapy.
Life in balance: Super achiever masterclass
Experience Instant Transformation
Learn how to lead an uncompromised life
Discover the secrets to a bulletproof mindset…
Discover how to defeat limiting beliefs and make negativity disappear
The Healing Transformation of Super Achievers
Acceptance is the key when it comes to achieving a life in balance. Acknowledging the fact that not everything will go as planned or will be in your control is essential to maintaining inner peace.
You're only one person, and there are limits that come with that. You cannot please everybody or manage everything all the time. Pursuing perfection is futile. And the secret to becoming a super-achiever is understanding this very concept. So, give this incredible and free masterclass a try and see the positive changes even a 90-minute class can make.
(3) The Longevity Blue Print
Free Masterclass: Reveal the Sexy, Fit Body Hiding Inside You With These 4 Anti-Aging Techniques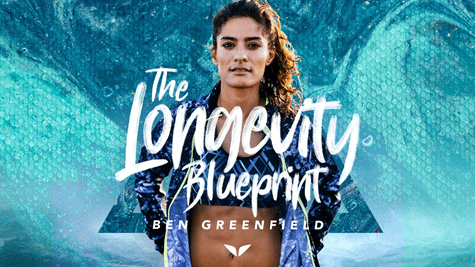 Most of us believe that it takes enormous effort and intense workout sessions to build your ideal body. And that you can 'outwork' your way to good health.  However, the latest science is showing that a hard, long workout could do more damage to your health, than good.
But the good news is this is a free masterclass with famed Biohacker, Ben Greenfield. You'll discover that achieving your health and fitness goals, whether it's trimming inches, building muscle, or simply injecting more energy into your day. It is a lot easier than you think and is a critical step on your healing journey to a balanced lifestyle.
Life in balance: Physical Fitness Masterclass
Lose a few extra inches around your waist so you can slip into those jeans and look good doing it
Build more muscle and finally build that athletic figure you've fantasized for years
Elevate your stamina so you don't always feel out of breath from climbing a few flights of stairs
Achieving these goals may take a lot less time than you were lead to believe.
And the latest scientific research supports this. It's a concept called the "Minimum Effective Dose". With the right protocol and bio-hacks, you can build a body that looks, feels, and works the way you want it to in the shortest time possible.
---
(4) Experience the Power of Spiritual Fitness
Book Your Free Spot at Jeffrey's Latest Masterclass
When it comes to taking care of our physical bodies, we all know what to do. We eat healthful foods and good nutrition to fuel our bodies for the day. And go to the gym and exercise to improve our overall physical fitness.
But here's the thing. We're so much more than just our physical bodies. And life in balance requires all areas of our lives to be cared for. There's a spiritual element to us that is just as (or even more) important to our well-being. But what are we currently doing to keep ourselves "spiritually fit?"
For most of us, the answer is "not much." And it's simply because we've never been trained how.
This Masterclass is a workout for the soul. Much like measuring your current physical fitness, this masterclass will help you understand your current level of "spiritual fitness". So you will know exactly which areas of your spirituality you need to work on first. AND you'll have a good understanding of your 12 spiritual "muscles". Discover how they influence specific areas of your life and how this affects a balanced lifestyle. Plus, how you can exercise them to get yourself spiritually fit.
Life in balance: Spiritual Fitness Masterclass
Identify your "base-level" of spiritual fitness
Discover the root cause behind our 3 biggest problems — stress, depression and guilt
Learn the powerful 6-step process that will automatically warn you if you're inadvertently pursuing someone else's dream.
And so much more…
Take Time Before Time Takes You
It is important to focus more on managing yourself than time. When you manage your activities and day well, you'll see things would fall in line as well. Make the right choices with your time and manage yourself with a sense of responsibility.
Take one day at a time, and when you do it religiously and in a disciplined manner, you'll build a legacy others will follow and try to replicate as well. It will help you know what needs to be done and when and provide you with a good understanding of what you have control over. 
By taking charge of your schedule you can focus on bettering yourself in long run. And one of the most neglected areas of our lives is our spiritual wellness and "fitness". This isn't strictly religious (although it can be if that resonates with you). But spiritual fitness is all about taking time to manage your connection to your surroundings. Try this masterclass to start the healing journey between your head and your heart today!
---
(5) Master Authentic Networking
Mastering Authentic Networking – Free Masterclass
Feel stuck in your career? Then this masterclass is for you.
Traditional networking and connection just don't work. If anything, it actually distances people. The way the world's top performers and CEOs do networking is different. T
hey do what's called: authentic networking. And there's no one better person to show you how to do authentic networking than Keith Ferrazzi, the world's #1 networking coach.
If his name sounds familiar, it's because he is the author of the New York Times bestselling book, Never Eat Alone and Who's Got Your Back. The reason why his work is so widely acclaimed is that he teaches authentic networking: how to deeply connect with anyone.
This builds powerful, supportive networks that help you achieve a life in balance, supporting the biggest dreams in your career and life.
---
(6) Money EQ Masterclass
Money EQ – Free Masterclass
Let's talk about money.
What's the first word that comes to mind when you hear the word 'money?
For many, it's…
Anxious. Worry. Stress.
Money is a loaded topic in many of our lives and is a major disrupter to a life in balance. But why is it that we rarely ever talk about it? And why is it that no one teaches us how to deal with money in a way that removes all the stress, frustration, and worry from our lives?
Well, that's what Ken Honda is here to help us with. Ken is Japan's most influential personal growth teacher and bestselling author with more than 8 million books sold worldwide. His entire teaching poses a simple yet profound question:
What if you could finally make peace with your money… no matter how much you make and how much you have saved up?
What if there was a way for you to build the wealth you desire… that has nothing to do with what you know and how much you know?
A life in balance: Money Masterclass
3 surprising things self-made millionaires put their trust in
Why earning more will never make you feel rich…
Ascend to Level 3 of Wealth Perception
How to find the right balance between Money IQ vs Money EQ.
And more!
Tips on mindset. Big change with small steps
Sort Out Your Priorities
When you have a clear understanding of your life's priorities, it becomes easier to plan your activities. It would also help you focus on and devote more time to bigger priorities and add and subtract activities accordingly. Make short-term and long-term goals that align with your priorities, and it would help bring clarity in life.
When you define your purpose as per your dreams and aspirations, it becomes easier to make choices that are relevant to you. Clarity in a balanced lifestyle is important to achieve, and it only comes when you know your priorities. And what's more, is this management of your priorities has a direct impact on your money. Learn why in this masterclass to supercharge your money strategy.  
Acceptance Is the First Step
We all make mistakes. and it is what makes us human. When you dwell too much on your mistakes and weaknesses, it overpowers your mindset and strengths. This makes it difficult to be self-aware in a positive way and keeps you stuck in one place. Unless you let go and accept things the way they are, you can't move towards a more fulfilling, successful, and peaceful life in balance. 
Let Go Of Your Ego
One of the biggest hurdles to acceptance is ego. When your ego blinds you, it becomes difficult to accept the truth, criticism, opinions, and even your own mistakes. Don't let your ego stop you from learning the truth or achieve balanced lifestyle. Because, in most cases, it will hinder your path in more ways than you can imagine.
The ego will shut the door on the face of positivity while giving a free hand to negativity. The ego will make you close-ended, and it can be termed as one of the key components of failure. Don't let ego stop you from looking at the bigger picture because unless you accept your shortcomings, you can't change your reality. And it starts with acceptance. 
Be Aware
Being aware is crucial to change, and it is essential to acknowledge and accept reality as it is. It may come across as passive, but it isn't. In fact, it is one of the most powerful stances you can take.
When you're aware and in the moment, you can let go of the past, realize your mistakes, acknowledge your regrets, and move ahead into the future with hope, clarity, and a new perspective. Being aware would help ensure you are ready to accept today, let go of the past, and be ready for the future. 
Don't Be Afraid to Start, Again
Life is beautifully strange, and often things don't go as we plan, and at times, what eventually happens is better than you planned. Life never ceases to surprise you.
It can be bad at times, and at other times, wonderfully joyful. When you fail in any endeavor in life, whether it is business, job, interview, education, relationship, or anywhere else, don't forget you can change your reality by changing your course. 
Things can change when you are aware and have no qualms about accepting your failure and mistakes. You might have heard many times that it is a failure only when you don't learn from it.
So, learn from your past mistakes to achieve success in the future. You can't do so if you feel the failure is final. Accept your failure, learn from your mistakes, and get back up stronger. The universe will converge to manifest your dream into a reality when you're resilient and don't give up.
Take Responsibility 
It takes courage and wisdom to know and accept the difference between the things you can and cannot. If you lack that wisdom due to your ego, you won't be able to take on the responsibilities meant for you.
When you don't take charge of your responsibilities, failings, challenges, and difficulties, and that of your environment, the real change cannot happen. If you want to change your life for good, it is important to accept things the way they are. Take responsibility to make an effort towards positive change, and soon, things would fall in place. 
Stop blaming and complaining or pointing fingers at others for your failures. Take full responsibility for your actions and failures. It is because acceptance is the first step to a more fulfilling and successful life in balance. Don't let the curtain of ego or past conceal the truth that can ruin your present and future.
Allow hope, positivity, and clarity to come into your balanced lifestyle by accepting things the way they are, looking at things from a wider perspective, and being open-minded. 
---
Your Journey to a Life in Balance
A Healing Journey
The mind fails before the body, and similarly, the mind heals, and the body follows. Tell yourself how it is you want to feel, write it down or discuss it with someone you love.
The healing journey, whether it is physical healing or mental healing, begins with positivity and self-acceptance. Often, when we talk about a healing journey, it is more about mental well-being, and here we would keep our discussion focusing on the mental healing journey. Acceptance of this fact is the key when it comes to achieving a balance in life.
Appreciate Your Body
Whatever it is that you are healing from; the healing journey must start by being grateful for what you have. It is important to admire what your body does for you because believe it or not, most of us have taken our bodies for granted.
We eat things we should not; we spend endless hours on social media when we should be sleeping, and we devote little or no time for exercise or self-care. When you appreciate your body, you will recognize its importance and try to mend your ways. It is what marks the beginning of a healing journey as well. 
Learn to Say No
We have often heard time heals everything, but what if the pain is re-inflicted every now and then? In that case, you would never heal or find it extremely difficult to do so.
If there are relationships that are hurting, people who misuse your trust or goodness, or if there are elements of your life you want to get rid of but are unable to, take action that focuses on your well-being and not others. 
Learn to say 'no' where it is due because it is about self-respect, self-love, and self-care. When you do not love and respect yourself, others will not either. Set boundaries for yourself and if there is something that has been eating you up inside, let it out. Pain for a day is better than lifelong suffering. 
Say "No" when you have to without adding stress to your life. It is important to make the right choices for yourself, even if it may seem a wrong choice to others. You know what's best for you, and it is okay to deny rather than feel obligated and add stress. 
Build Your Self-Esteem
You must constantly remind yourself you deserve happiness, success, and love. No matter what other people think, feel, or say about you, do know the only thing that matters the most is what you think about yourself.
Take pride in being you and cheer yourself up when you are down. The healing journey begins when you do positive self-talk and do not depend on others to do that for you. 
Replace Your Negative Thoughts
Life is too short to waste on negative and sadistic thoughts. Most people do not realize it and thus, hang on to grudges, hate, anger, jealousy, rifts, and so on.
Do not let negativity blur your vision or keep you away from positive thoughts. When you train and condition your mind to think positive, you will soon find yourself feeling much better, physically, and mentally.
Our thoughts are immensely powerful, and when you replace your negative thoughts with positive ones, your life will change for good. 
Stay Motivated and Disciplined
Nothing great has ever been achieved with indiscipline, and it is no different from the outcome of your healing journey. If you are undisciplined, not only the healing process would halt, but it may put you in reverse gear.
Manifest the dream you have seen for yourself by practicing positivity and having faith. Do not get distracted in your journey and face the challenges head-on. Continue to motivate yourself and do not compare yourself with others around you because your only aim should be to be better than what you were yesterday. 
A life in balance wrap up.
A Healing journey on the road to a life in balance starts today. Use these free masterclasses to help shape your mind and perspective for the coming year. You will have a positive outcome when you have an action plan to follow. Human beings are programmed to get distracted, especially when they are moving ahead in the right direction.
Whether it is exercising daily, meditating daily, taking out time to enjoy your hobbies, learning a new musical instrument, reading that book you always wanted to, taking out time to meet close friends and loved ones, and so on, write things down that makes you happy. Remind yourself to often engage in these activities and ensure you stick to the plan you make to heal yourself. 
Masterclass Round up.
Invest your time to better yourself.
Achieving a balanced lifestyle is to take out time for yourself. Take care of your health and well-being, and do what is necessary to attain mental peace and physical well-being. You can't let your environment, people around you, and your lifestyle overpower or burden your mental and physical health.
If you don't take out time to take care of yourself, who will? Make a deliberate effort to make it happen. And do know, compromise on this front is not acceptable if you want to achieve balance in life. 
Living a balanced life doesn't come easy in today's world, and you have to make constant and sustained efforts to make it happen. Have clarity and a clear purpose in life and stick to it. Investing in yourself should be a cornerstone of your existence and your healing journey. This will help you achieve all that you want without losing balance and will.
It may not be easy, but it is worth it!